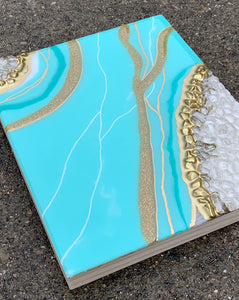 This brilliant geode-like piece livens up any space with bright colors and gorgeous patterning! 
This Artificial Geode would make a unique gift or decor.
This item is not dishwasher safe. Do not soak. Clean with mild soap and wipe dry.
*This is the original painting and cannot be replicated. That makes each painting a special one-of-a-kind piece.
Size: 8" x 10"